ACADEMIC INSTITUTIONS
Each day, thousands of college students and professors all over the city depend on ICE to get them to where they need to be. We are proud to do business with our partners in academia, where our integrity and reputation make ICE the top choice for 3 of the 7 largest universities in the Pittsburgh area.
Operations managers and maintenance personnel responsible for these expansive educational facilities know there is no good time for an unexpected shutdown. An estimated 50,000 users count on our experienced and highly trained technicians to maintain and service the vertical transportation equipment they use each day at local universities. And whether it's to getting to a classroom for the first class of the day or back to the dorm or campus apartment at the end of the day, we are there if they need us–24/7.
INDUSTRIAL SITES
ICE has its roots in the industrial fields. Our 45 years of experience and A+ safety record make ICE the #1 elevator company for many coal mines, power plants and production facilities. At ICE, safety has been and always will be a top priority. We consistently strive to follow the industry's best safety practices in all we do. Safety guidelines, including those outlined by OSHA and MSHA, as well as the IUEC, must be adhered at all times.
Equipment at these industrial sites must be extremely reliable and durable and able to withstand unusually harsh conditions. We know that unexpected elevator downtime can result in a work stoppage, which can translate to lost revenue. We understand the importance of keeping your elevator equipment running at 100% efficiency at all times. Our highly skilled, trained elevator technicians will perform complete and thorough elevator maintenance programs on a regular basis to keep your equipment operating smoothly. And for those times when equipment does need service, we offer the fastest response time for expert repairs.
RETAIL ESTABLISHMENTS
Moving masses of people is a top priority for building management at malls and retail centers. Escalators, once called revolving stairs, move thousands of shoppers from one level to the next each and every day. And sleek, glass enclosed elevators carry hundreds of shoppers as they go from one floor to the other. These numbers increase dramatically during peak shopping times such as weekends and evenings. In the retail world, any elevator or escalator downtime, particularly during peak hours, can mean frustrated shoppers and, in turn, lost sales.
A pleasant and seamless shopping experience is what people want—no unexpected problems, including out-of-service elevators or escalators. The proper maintenance program will help keep your elevator and escalator equipment operating at maximum efficiency. Call us at 412-257-0124 to discuss how we can assure you and your customers of the excellent and dependable elevator and escalator service you need. At ICE, we are "Geared to Serve Your Needs" and will be there when you need us—24-hours a day, 7-days a week.
LEISURE/ENTERTAINMENT AREAS
In today's busy world, our personal free time is more valuable than ever. Whether a spontaneous weekend at a charming 2-story boutique hotel or a week-long visit to a favorite high-rise resort, people expect great service, convenience and comfort. No one—management or guests alike—wants a relaxing stay to be disrupted by a problem with an elevator.
Our preventative maintenance programs can help make avoid these unexpected problems. We employ trained, professional elevator technicians with years of experience in the vertical transportation industry who will thoroughly maintain your equipment on a regular basis.
Let our experts evaluate your equipment and its usage patterns for you. We can tailor a maintenance program to fit your specific needs. A vacation with family, a night on the town catching a show, or an intimate dinner for a special occasion—these times are meant to be enjoyed. In small and large hotels alike, as well as restaurants, parking garages, and theatres, ICE will make sure your patrons have safe and problem-free elevator service, allowing them to enjoy their time, and allowing you peace of mind knowing you can count on ICE.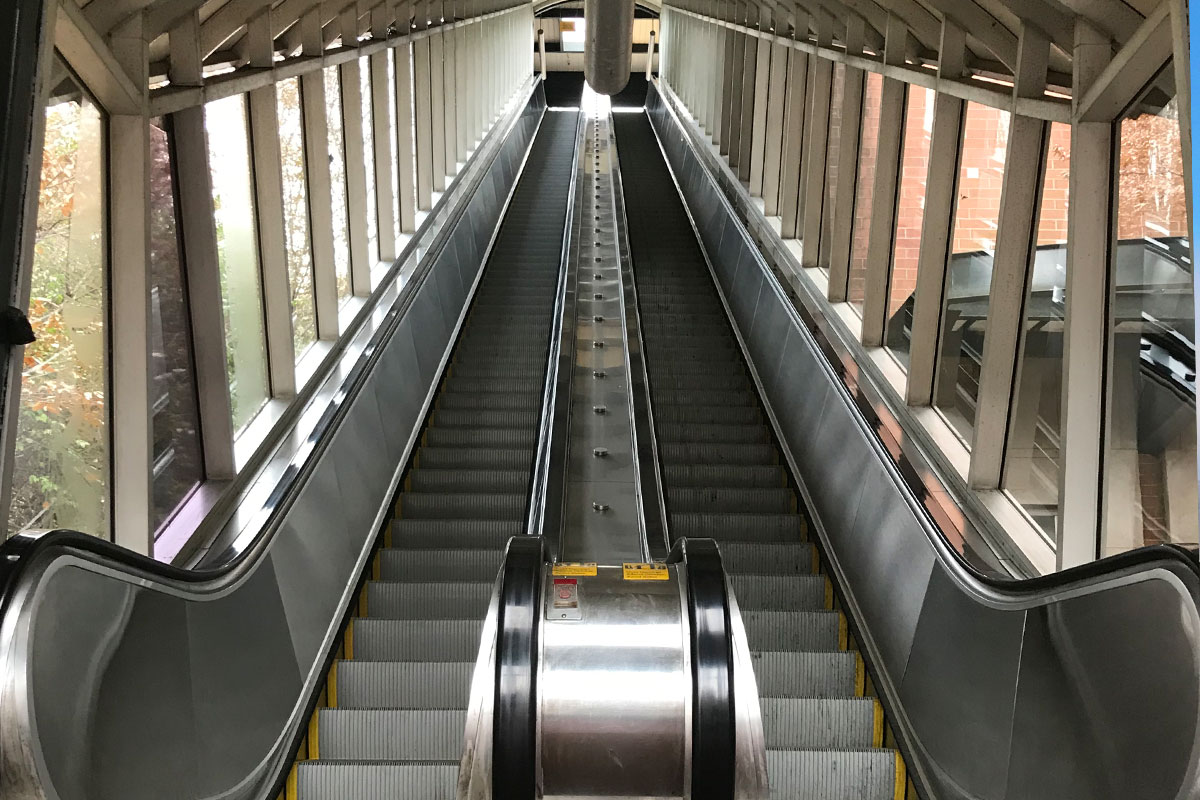 OFFICE/PROFESSIONAL BUILDINGS
The typical workday has seen many changes over the years with the introduction of casual Fridays, flex hours, and job sharing. But some things remain the same: the morning rush to get in; the lunch hour rush; and the evening rush to get out. During these high-traffic business hours, thousands of people are moving in, out and about the city at one time. We know it is critical that elevators and escalators be operating at optimum levels, especially during these peak traffic hours.
To meet the needs of today's urban mobility—safely and efficiently moving people—we employ highly trained, skilled workers with years of valuable on-the-job experience. We believe our elevator technicians at ICE are some of the very best in the elevator business. Our employees continue to improve their knowledge and skills by attending NEIEP (National Elevator Industry Education Program) training provided by the International Union of Elevator Constructors (IUEC).
Let our team of expert elevator and escalator technicians assist you in getting your people to where they need to go. Call us at 412-257-0124
HEALTHCARE FACILITIES
Hospitals and healthcare facilities are sensitive environments where moving patients and medical personnel safely and quickly is critical.
When seconds can save lives, there is no time for downtime of elevator equipment. Our highly trained, professional and courteous elevator technicians can perform thorough, regularly scheduled maintenance of your equipment that will minimize unexpected shutdowns. When repairs are needed, our experts will be there to diagnose problems and provide repairs, assuring your patients, visitors and staff safe and reliable elevator service.
And if you are looking to modernize or upgrade your elevator or considering replacing unsafe, antiquated equipment with a new installation, our experts can also help in this regard. Our experienced and knowledgeable sales staff will work closely with you to find a solution to best fit your needs. Let our experts show you some of the safe, energy-efficient and cost-effective equipment today's vertical transportation technology has to offer.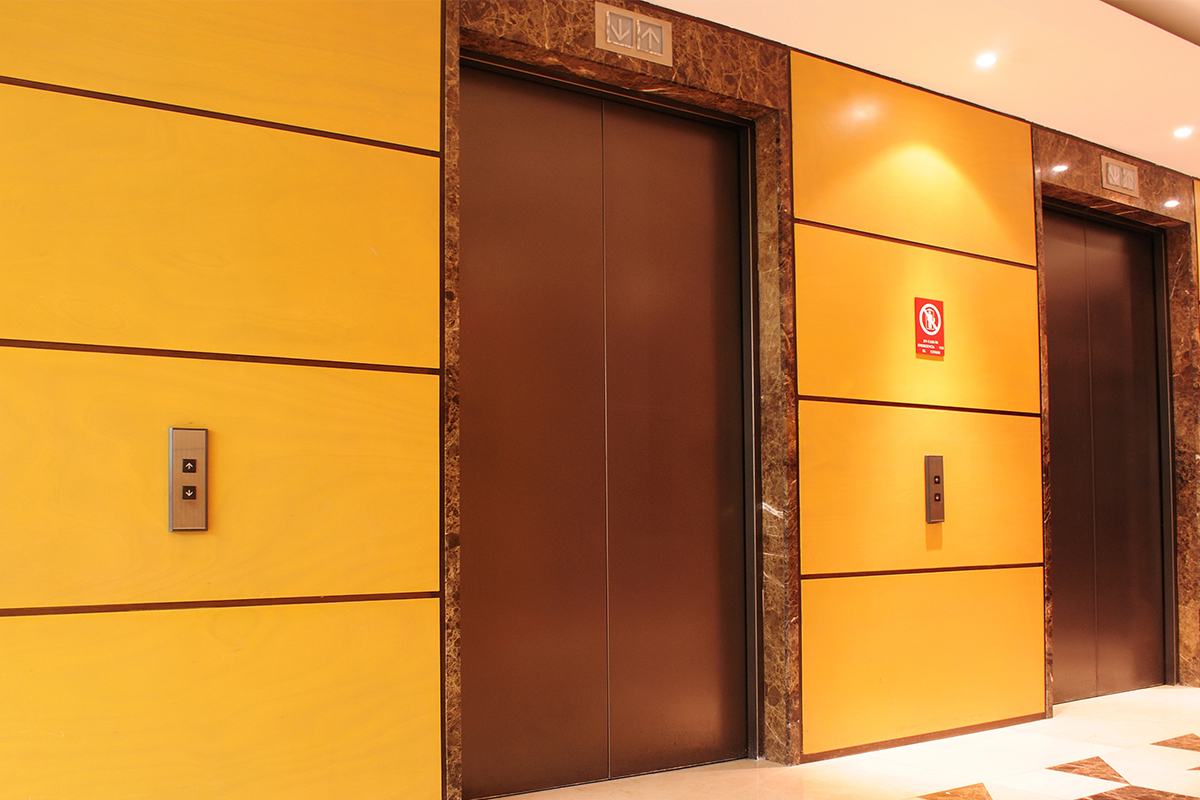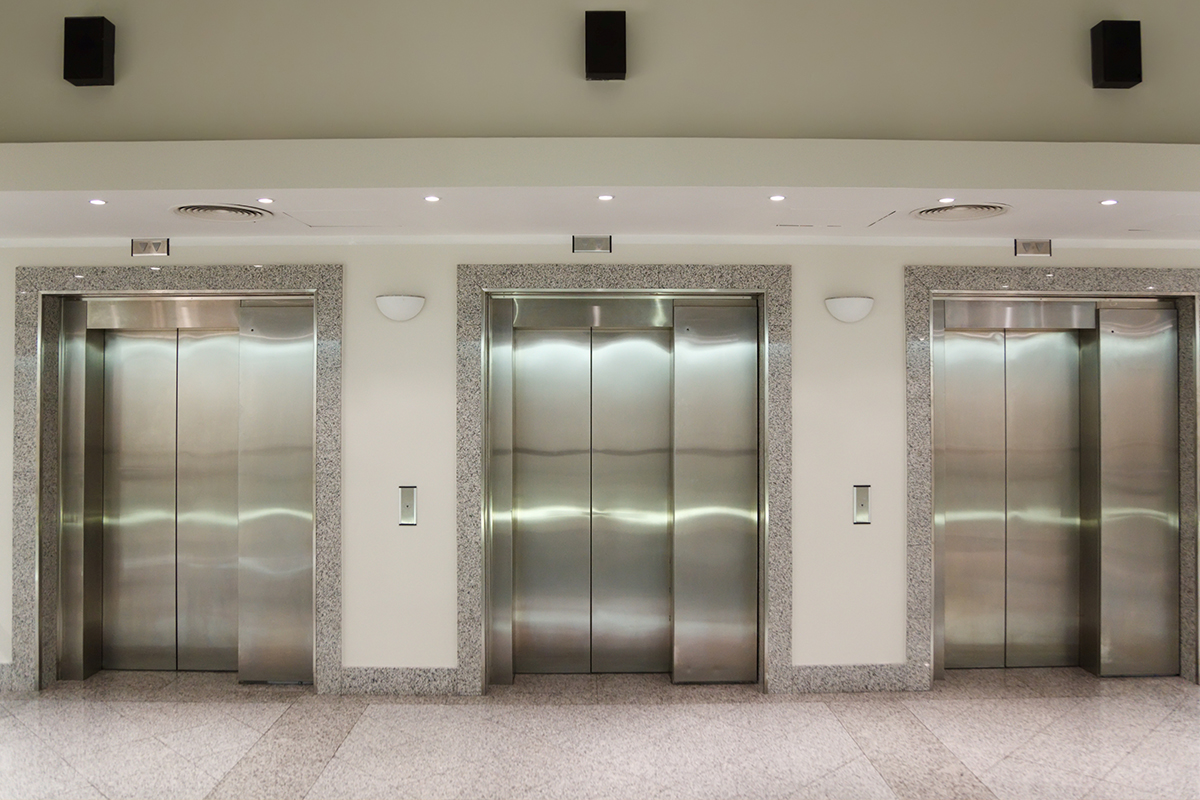 GOVERNMENT PROJECTS
Established in 1975, ICE is an SBA (Small Business Administration) with years of experience maintaining and servicing government-related projects. We understand the special requirements, time constraints, and regulations that can sometimes go along with bidding and winning government or public procurement contracts.
Our sales staff at ICE will work diligently with you to meet your bidding requirements and our top-rated field technicians will provide you with excellent service and response time. We maintain, service and install elevators, escalators, dumbwaiters, wheelchair lifts, stairlifts and other vertical transportation equipment. With experience in public transportation, government housing and federal energy projects, ICE looks forward to being the successful bidder on your next project. Please call us at 412-257-0124 or email us at info@icelevator.com for more information.
RESIDENTIAL BUILDINGS
In the heart of the city, and in vibrant communities surrounding the city, new buildings are going up and older buildings are being renovated, many housing modern, luxury apartments and expansive, high-tech condos.
Energy-efficient, state-of-the-art elevator equipment is designed and manufactured to meet the needs of today's high-rise residences. Some reports indicate that two-thirds of the world's populations could be urban dwellers in the next 30 years.
For residents, these structures are not just buildings—these are their homes. This is where they wake up in the morning and where they come home at night—where they live, where they raise their families. And for building managers, keeping residents happy is what 'pays the rent.' Safe and dependable elevator service along with equipment designed to fit your building's aesthetics will enhance the quality of life for your residents and can substantially increase the value of your building.
Whether you need maintenance or service of an existing elevator, upgrading of individual components, a large-scale renovation or a brand new construction, our team of experts and our partners in the vertical transportation industry can help you design a plan that fits your needs. Call us at 412-257-0124.